EshopWedrop Verslui
Ieškote galimybės plėsti verslą užsienyje? EshopWedrop yra protinga pristatymo paslauga, suteikianti galimybę internetinėms parduotuvėms plėstis užsienio rinkose ir savo prekes pasiūlyti naujiems pirkėjams užsienyje.
Mūsų tikslas yra padėti internetinėms parduotuvėms sėkmingai plėstis užsienio elektroninėje rinkoje.
EshopWedrop is a leading provider of eCommerce and freight management services, that has a long experience in the transport and logistics industry.
Susisiekite su mumis
Mūsų partneriai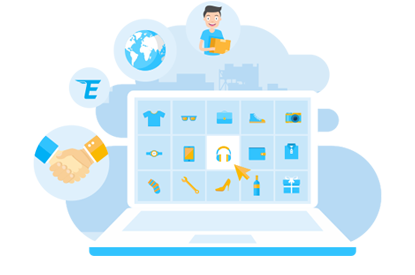 Jūs parduodate
Pasirinkite valstybes, kuriose norite plėsti savo verslą Europoje, JAV ir netrukus Azijoje..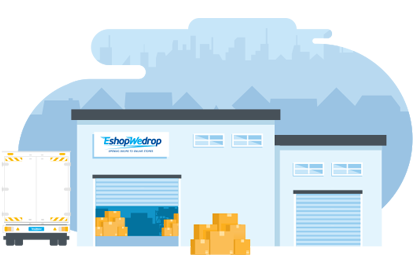 Mes pristatome
EshopWedrop suteiks Jums pagrindines krovinio valdymo paslaugas, kurios užtikrins prekių saugojimą ir sėkmingą pristatymą Jūsų naujiems pirkėjams.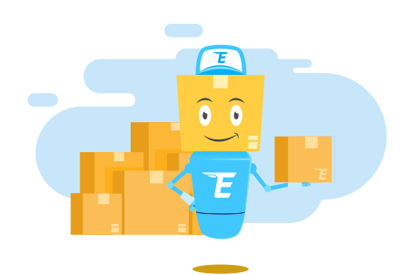 Jie gauna
Jūs turite naują klientą! EshopWedrop saugiai pristatys Jūsų produktus pasirinktu adresu visiems Jūsų naujiems klientams!
Privalumai
Patraukli paslaugos kaina
Vietinės rinkos pažinimas
Lengva plėtra užsienyje
Protingas siuntų sekimas
Vietinis klientų aptarnavimas
Susisiekite su mumis
Tapkite mūsų verslo partneriu
Sukurkite savo verslo profilį šiandien naudodamiesi EshopWedrop ir padėkite savo verslui klestėti tarptautiniu mastu.
Pradėti šiandien
Gauti prieigą prie EshopWedrop Micro API
Palengvinkite elektroninę prekybą naudodamiesi "EshopWedrop Micro API", automatizuotu sprendimu, sukurtu padėti Jums lengviau sukurti pristatymo etiketes ir bet kuriuo metu sekti užsakymą.
Pradėti šiandien
Prisijunkite šiandien ir gaukite pirmą EshopWedrop užsakymą iš bet kurios Europos ar JAV elektroninės parduotuvės NEMOKAMAI!
Pirkite JAV ir Europoje, atsiimkite Lietuvoje
Pirmas PRISTATYMAS NEMOKAMAI
Lankantis Eshopwedrop.lt tinklapyje bus naudojami slapukai. Daugiau informacijos dėl duomenų apsaugos galite rasti čia: Privatumo politika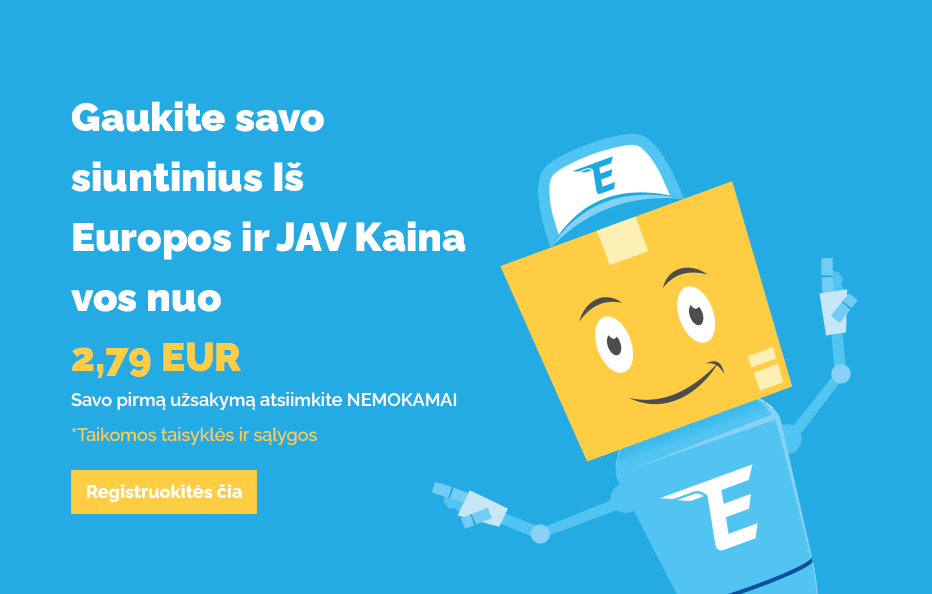 Prašome palaukti, kol patvirtinsime Jūsų pašto kodą