2022-02-02
Romantic Gifts this Valentine's Day!
February is the month of love and with Valentine's Day just around the corner, it's about time to start thinking about the meaningful gifts you will give to your significant other this year.
A lot of us haven't had the chance to properly see family and friends for months at a time, so what better opportunity is there to show your loved ones just how much they mean to you! While things still remain uncertain, the joy of treating a partner, friend or family member remains.
So, with the countdown to Valentine's Day upon us, we'd like to share with you a few gift ideas that are sure to impress your loved ones this year from our favourite online retailers!
Find our top 5 picks for the most romantic gifts we could find:
1. Build-A-Bear
2. Sephora
3. Target
4. Amazon.PL
5. Beaverbrooks
We will also be sharing weekly deal alerts in the weeks leading up to Valentine's Day so make sure you are following us on social media!
So whether you are separated by borders or even oceans, let EshopWedrop help to deliver your Valentine's Day gifts to loved ones around the world!
Take advantage of your personal EshopWedrop Address today!
EshopWedrop is a smart delivery service that helps you deliver your online orders from stores in the UK, USA, and Europe to Lithuania, cost effectively!
Don't have an EshopWedrop profile?
Register today to start receiving your international parcels easily this February!
Want to learn more about EshopWedrop, click here!
If you have any questions about our service, please contact our Customer Support team who will be glad to offer their assistance.
Happy Valentines,
Your EshopWedrop Team!
Sign up today and receive your first EshopWedrop delivery from any online shop in Europe or USA for FREE!
Shop from USA & Europe Receive in Lithuania
1st DELIVERY FREE
By using the Eshopwedrop website you agree to our use of cookies as described in our cookie policy. Read more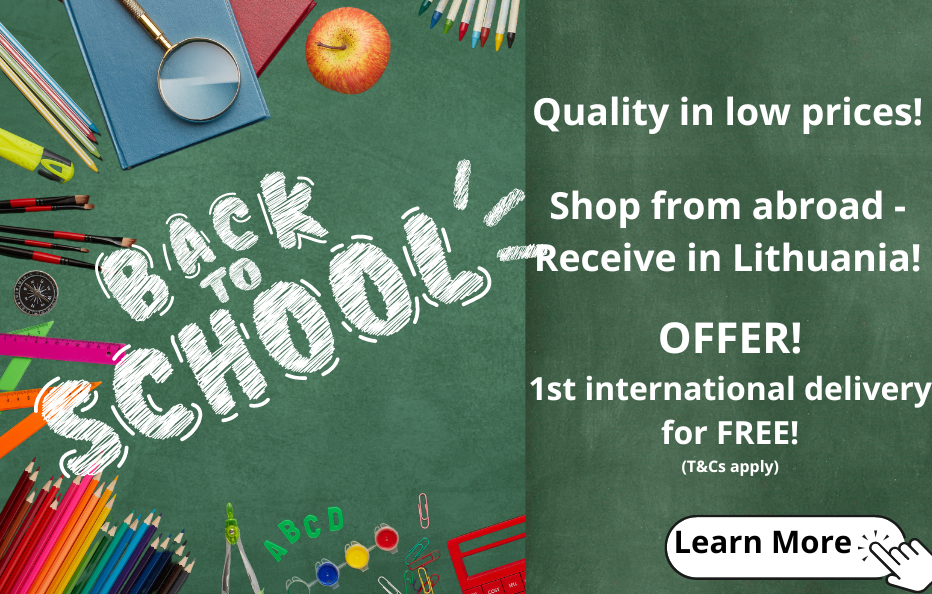 Please wait while we will validate your ZIP code