2019-10-31
How to shop from abroad on Black Friday
The world's biggest shopping extravaganza, Black Friday is BACK on the 29th of November!
This year shop like a local from America & Europe for the most famous Black Friday deals and use EshopWedrop to deliver your parcels to Lithuania!
Haven't used EshopWedrop yet?
Make sure you use your Personal Shopping addresses to save on international delivery costs!



How to shop online from abroad?
Shop online from any online store in America and Europe.
At the online shop's checkout page, instead of entering your home address, enter the EshopWedrop address found in your personal EshopWedrop account. E.g. If you are shopping from the UK, use the EshopWedrop UK address
EshopWedrop will deliver your parcels to Lithuania

Sign up today and receive your first EshopWedrop delivery from any online shop in Europe or USA for FREE!
Shop from USA & Europe Receive in Lithuania
1st DELIVERY FREE
By using the Eshopwedrop website you agree to our use of cookies as described in our cookie policy. Read more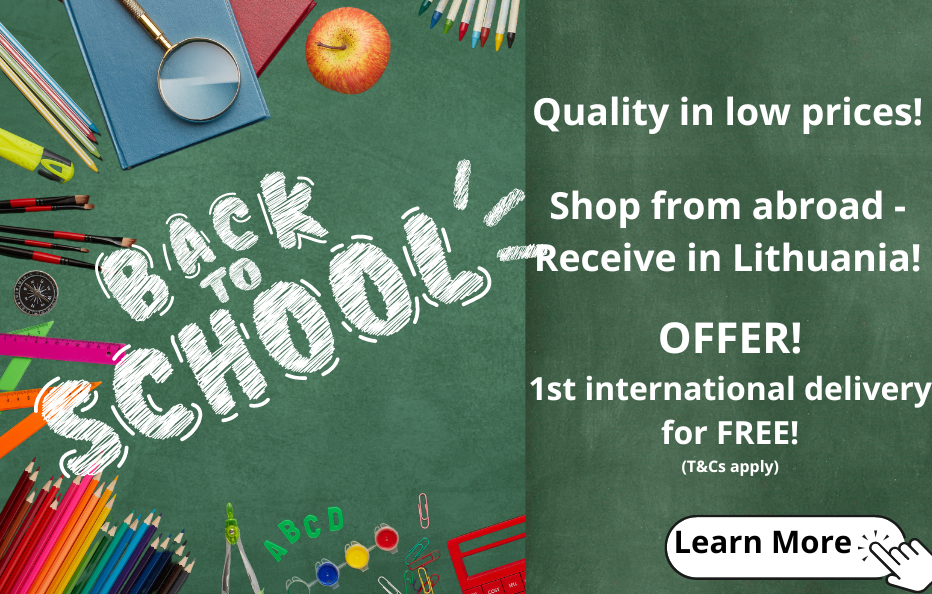 Please wait while we will validate your ZIP code